Simple. Elegant. Timeless.
For the beautiful presentation of retail products, the modular Addison shopfitting and shelving collection delivers style and functionality. And with its clean lines, elegant finishes and well-crafted construction, it's a look that will never go out of fashion.
Modular design
Build it, reconfigure it, extend it, move it – Addison makes creating your ideal retail setup a breeze.
Versatility built in
Addison's clean lines and modern feel work beautifully for all retail sectors, from fashion to foods.
Freestanding or fixed
Strong and stable, Addison shelving can be free standing for flexibility or fixed to a wall.
Shop Addison shelving by retail sector
Shelving for fine foods stores
A flexible setup for food and beverage shops
A stylish way to present fine foods and beverages, Addison is ideal for health food stores, delicatessens, organic markets, tea and coffee shops, wine shops and more.
Flexible and modular, Addison makes it quick and easy to adapt to a constantly changing flow of product types and quantities. Reassuringly sturdy construction and features like angled shelves make this shopfitting collection ideal for items like wine bottles.
Addison shelving securely attaches to the wall but can be freestanding if you want to use it as a room divider.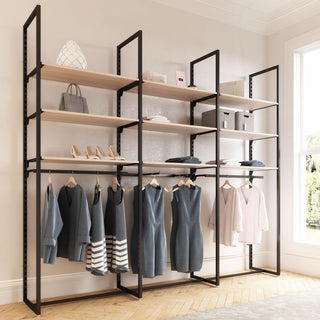 Shelving for fashion boutiques
A stylish way to present clothing, shoes and accessories
Addison is a tried and tested shopfitting system, tailor made for clothing stores, independent fashion stores, vintage clothing retailers, and shoe and accessories shops.
Its contemporary wood and metal finish adapts easily to seasonal changes and fashion trends – new colours, new styles and new products.
This shelving collection can be extended with ease, and the back grid means you can quickly raise and lower shelves in 50 mm increments.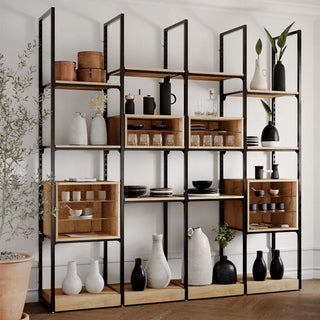 Shelving for homeware shops
An easy way to showcase decorative items and accessories
Offering creative ways to present homewares without stealing the show, Addison is the perfect solution for shops that sell ceramics, glassware, kitchen tools, textiles and more.

With glass and wood-finish shelf options, it's easy to create distinctive display areas while Addison's mixed-material aesthetic perfectly complements stylish homeware.
It's easy to raise and lower shelves and add extra fixtures as you adapt the format to suit new product ranges. Presentation boxes with glass shelves make it easy to showcase multiple items clearly and effectively.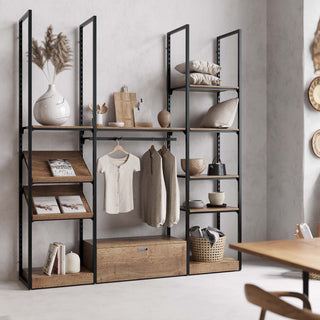 Shelving for concept stores
A blank canvas for a carefully-curated product range
The Addison shelving system effortlessly adapts itself to all kinds of concept stores selling all kinds of products.
It's this flexibility that makes Addison the perfect choice for a varied and constantly changing offering. The look is stylish but also simple and neutral which allows your products to take centre stage.
Shelves and display fittings can be quickly raised and lowered to accommodate larger and smaller items, and new fittings added in no time at all. And as the collection includes both hanging rails and shelves, it's easy to display clothing alongside homeware, books and more.
Create your own customised shelving
We've already created a range of ready-made Addison shelving units specifically for fine food stores, clothing boutiques, homeware stores, salons and spas and more, but if you want something different it's easy to design your own by choosing from the Addison components below.
Need help creating your customised Addison shelving? We offer a free planning and design service. Get in touch to learn more.
Frequently asked questions
See Addison shelving in our customers' stores
Here's a few examples of our Addison shelving in our customer's stores. Check out our Instagram for more inspiration.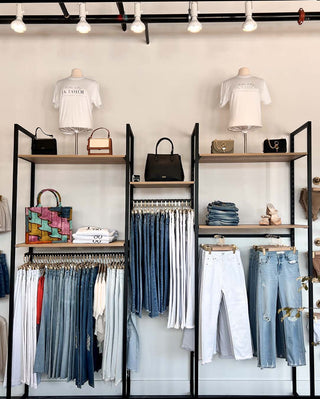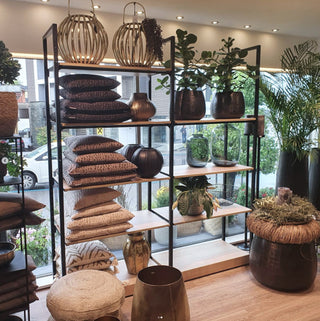 Yvonne Amann Floristik Deko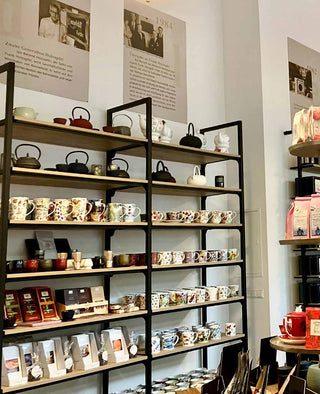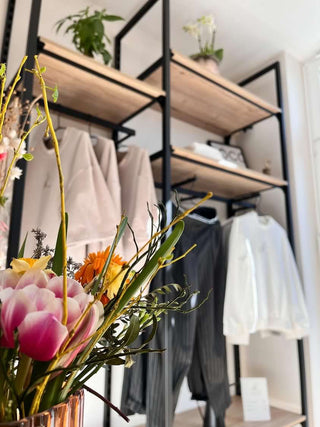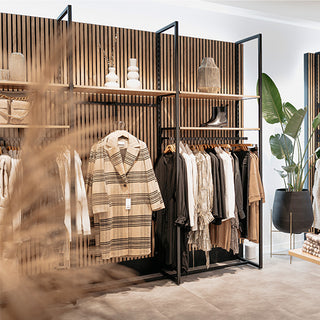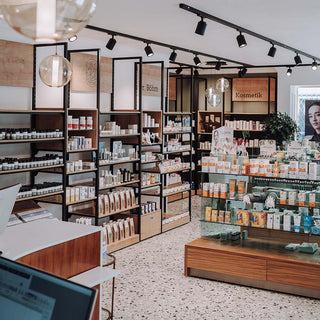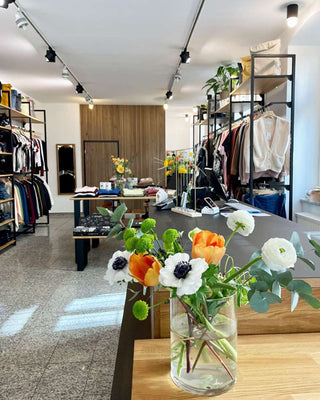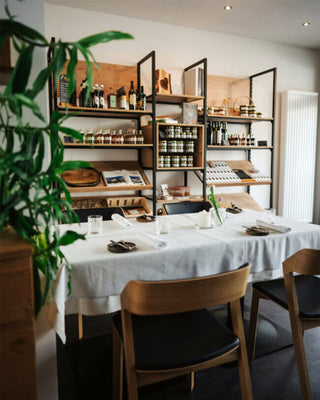 Assembly Instructions Video
Addison shopfitting and shelving system
Whatever your shop sells, it'll look more beautiful displayed on shelving from the Addison shopfitting collection. This on-trend shelving range offers a huge and customisable choice of shelving units – simply choose the unit that suits the size of your shop and the products you sell and then add extra display accessories like height-adjustable shelves and clothing rails.
Want to make life really easy? Choose one of our complete, standalone units designed specifically for fine foods and beverages shops, clothing and fashion boutiques or homeware stores.
Whether you decide on shelving from our online store or want to create your own unique piece, we think you'll love the Addison shopfitting system's clean contemporary design, a timeless look that will never go out of style. Plus everything is sturdily constructed from high-quality materials with welded steel frames. Even better, Addison shelving is so easy to put together and just as easy to change and expand as you introduce new products and services.