More flexibility for your store
Our shelving systems are modular, flexible and individually adaptable - for every room, and every retail sector. Display fittings such as shelf boards and front arms can easily be combined as desired. Benefit permanently from retail shelves that can be extended and redesigned at any time.
Our shelving systems
Discover our four shelving systems and what characterises them.
Modules
Our shelving systems are modular and can be equipped with various modules. Their positions can be changed at any time without tools. Find out more about the various modules below.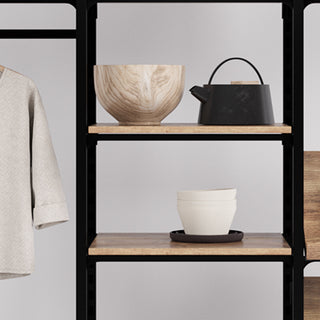 Straight shelf boards
Choose from different materials and thicknesses. Height adjustable every 5cm.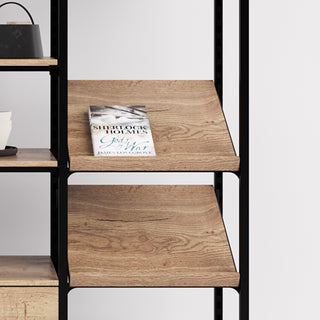 Angled shelf boards
Perfect for displaying heavier items and products laying flat.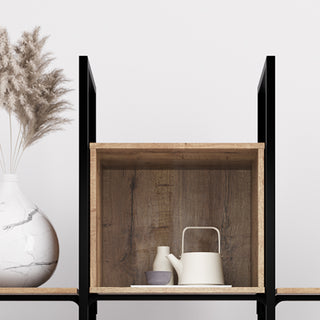 Presentation box
Perfect for the stable presentation of heavier products. Can also be fitted with a glass shelf as shown here.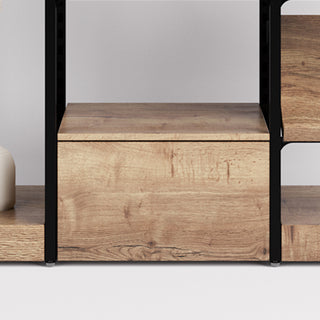 Storage box
Drawer cabinets that can be inserted into the bottom of the shelf and offers valuable storage space.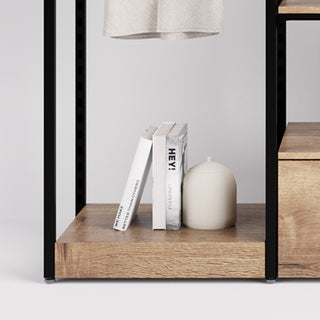 Pedestal
Finish your shelf with this stylish base which provides additional room to present your products.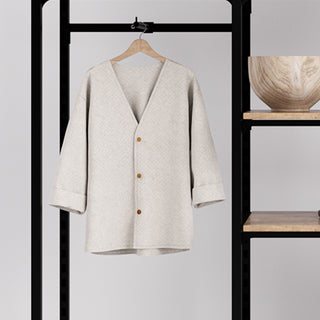 Shelf accessories
Front arms, fashion rails and more to present hanging items such as clothing.
Colours and samples
In addition to the wood decors available through our website, hundreds more options are available on request.
We're also happy to provide samples free of charge to make the choice easier. Check out our samples page for more details.
How our sample service works
Contact us
Let us know you're interested in using our sample services. We'll get back to you within 24 hours with a link where you can browse hundreds of available samples.
Choose up to 5 samples
Let us know which samples you'd like to receive. If you're not sure what would suit your space, let us know - our interior architects are happy to help.
Experiment in your space
Once received, take your time deciding which materials work best in your space. Feel free to reach out to us with questions anytime throughout the process.
Let us know your decision
and we'll take care of the rest. If you'd prefer to place your order online, simply put your chosen colour code in the comments when checking out.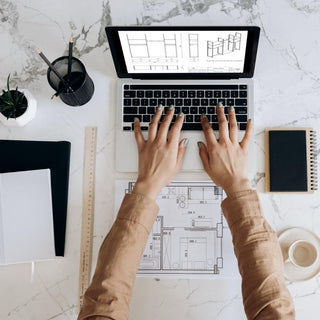 YOUR UNIQUE SHELF
Interested in a custom solution?
Get in touch with us and let us know your ideas and requirements to receive a non-obligation quote.
You're not quite sure where to start? No problem. Our team of interior architects are happy to help you plan your space with your products.
See our shelves in customer's stores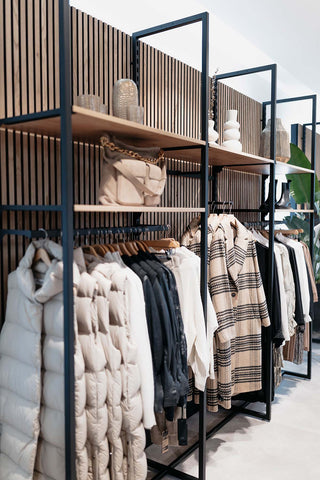 Shelving system Addison
Nexxt Mode, Germany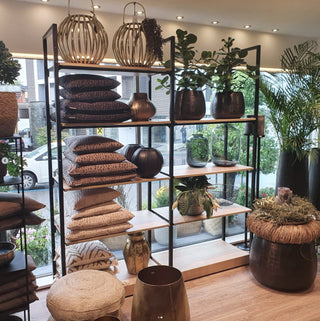 Shelving system Addison
Yvonne Amann Floristik Deko, Austria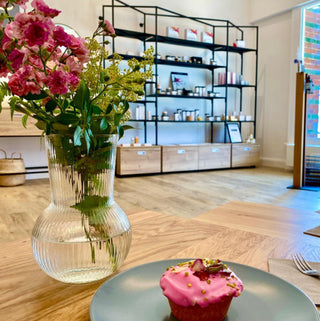 Shelving system Slimline
Luene Beauty Salon, Germany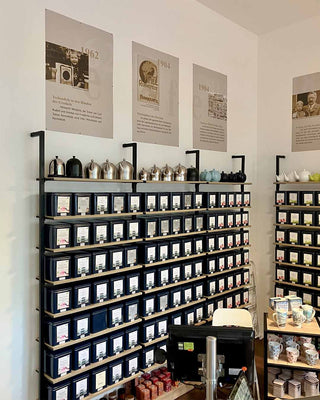 Shelving system Cetus
Tee Tea Thé, Germany
Shelving system Ceres
L´Couture Fashion, Dubai - UAE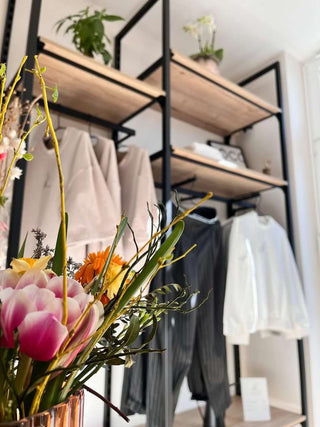 Shelving system Addison
Atelier Antonia Klitsch, Germany
Modular shelving systems - more flexibility for your store
Retail shelving systems for flexible furnishing
Whether it's a shop, showroom or pop-up store, the interior design of sales areas plays a major role in shop design. This makes it all the more important to choose the right retail shelving during the planning phase. Open shop shelves without a rear wall look lighter and avoid the typical supermarket feeling in the sales area. Another advantage is the uncomplicated construction. Additional elements can be added flexibly and quickly in case of product range changes and expansions.
Making the most of your space with individual retail shelving
With rising prices for rented commercial space, the desire for effectively used sales spaces is increasing. Here, our slim and straight-lined sales shelves offer a good solution. The Addison shelving system can also be set up without wall mounting. In this way, it ensures effective use of the central space and yet does not look bulky. Since many shelves can be combined with each other, varied sales islands are created. Our retail shelving can be quickly changed and create a new image in the central space.
Stylish retail shelving for coffee and tea
Shop shelves for stores and showrooms can also be used in other rooms and areas. The functional and flexible design allows them to be used as retail shelving for coffee and tea, for example. The stylish design of our shelves underlines the value of the room and additionally gives the possibility to be used for products, brochures or decoration. A retail shelf thus becomes a practical room divider with style.