Concept stores, known for their thoughtfully curated product offerings spanning fashion, art, beauty products, and more, require a diverse range of display solutions. Mandai Design offers a wide selection of shopfittings, encompassing clothing racks, shelving systems, display tables, and beyond. Our collection caters to the unique demands of presenting a versatile array of items under one roof.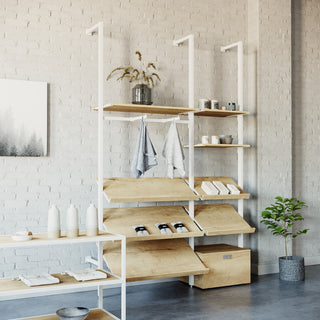 Concept store shelving
A perfect canvas for a carefully curated product range
Designed with adaptability in mind, our modular shelving systems seamlessly cater to the diverse array of products found in concept stores. This inherent flexibility positions our shelving stores with dynamic and ever-changing offerings. The aesthetic marries sophistication with simplicity, ensuring that the spotlight remains firmly on your products.
Our shelves and display fittings effortlessly adjust to accommodate items of varying sizes, allowing for swift adaptation to your evolving inventory. Additionally, integrating new fittings is a breeze. With a selection of hanging rails and shelves, effortlessly showcase clothing, homeware, books, and more, harmoniously blending different product categories within your store's layout.
Retail furniture for concept stores
Discover more furniture choices for your concept store.
Our products in our customers concept- and retail stores
Here is a selection of photos that were kindly made available to us by our customers.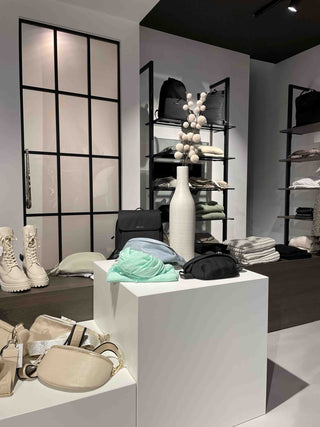 Unweit Berlin
Cubes and shelving system Ceres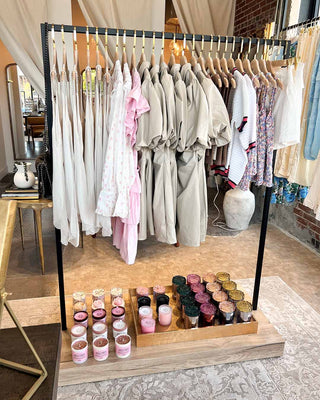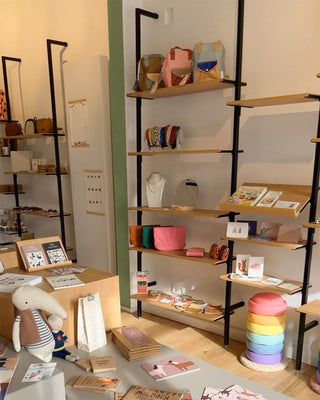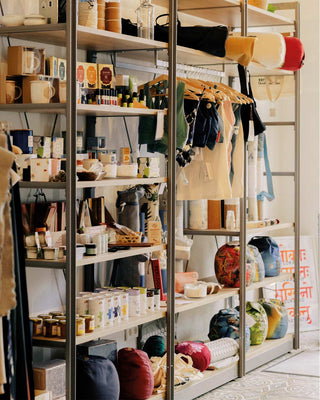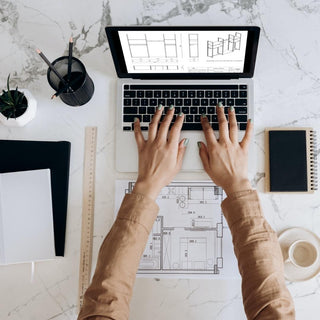 Need help planning your concept store?
Not sure where to start? No problem. Our team of architects is here to help you plan your space with our products free of charge.