Set cool accents in your shop and give it the flair of super-trendy industrial design. A mix of metal and wood provides unexpected contrasts. The shelf system in industrial style offers eye-catching potential in every variant.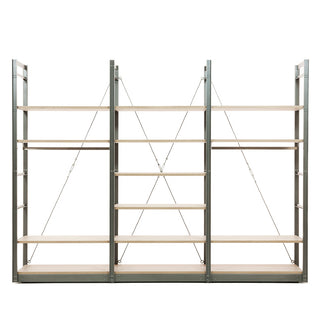 Bergen fashion shelf
The metal construction of the Bergen shelving system emphasizes the typical industrial style. A modular design ensures high flexibility in spatial adaptation. 25 mm thick shelves with a grid spacing of 34 cm allow the shelf to be used in a wide variety of areas. With additional equipment such as a back bar and front arms, this becomes the perfect furnishing element.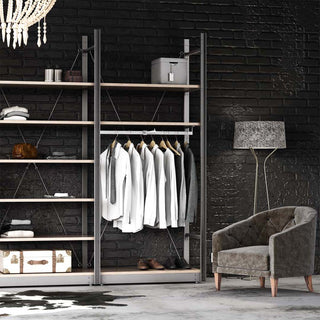 Timeless shop fitting system in vintage style
Combining the Bergen shelving system with matching clothing rails creates an individual shop fitting in vintage style. With its modular design, the Bergen wall system can be extended endlessly. A later addition is therefore possible at any time. Thanks to its modular design, the system can also be assembled by the customer. Whether firmly screwed to the wall or free-standing, you always have the option of furnishing the shop or sales area individually according to your needs. The use of solid wood additionally emphasises the value in the shop. The trendy wall system can also be excellently combined with the 3-part presentation table Bergen. Create your individual shop furnishing in vintage look without complications.
Bergen in our customer's stores
For more photos of our furniture in customer's stores, check out our reference page.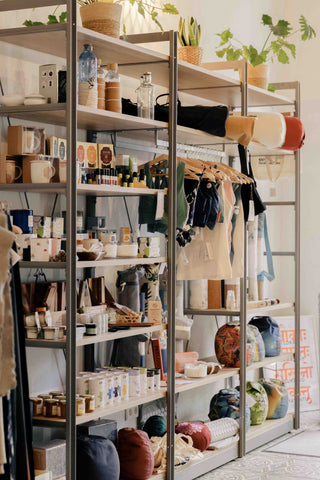 Mindful Life Berlin, Germany
Fotograf: Johannes Berger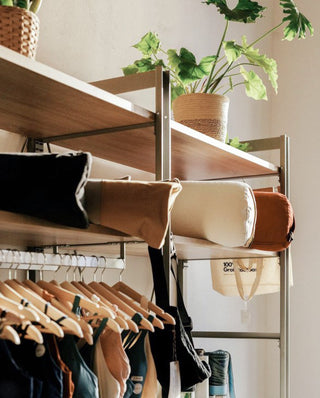 Mindful Life Berlin, Germany
Fotograf: Johannes Berger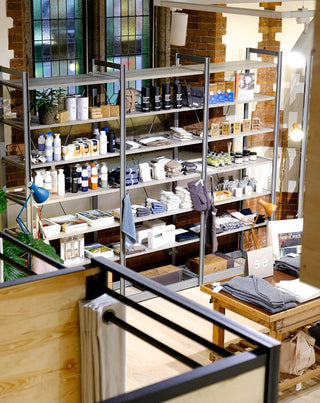 Land of Green Ginger, United Kingdom