The Slimline shelving system is characterised by its slim tubular steel construction in new shapes. There are endless variations and creative constructions. This shelving system is daring and provocative. With the display units that match the system, you can stage perfect merchandise images across many retail sectors.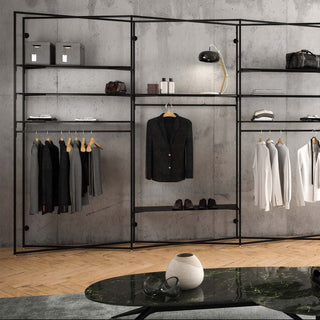 A shelving system for many sectors
With the Slimline shop shelf, you have a shop fitting system with many advantages. The deliberately unobtrusive design allows it to be used for many retail sectors. Whether homeware, fashion or decoration, with the Slimline shelving system you are guaranteed to have an extraordinary interior.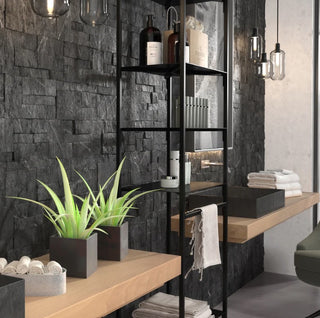 Flexible set up for beauty and hair salons
The Slimline shelving system is the ideal solution for a filigree design in shop fitting for cosmetics and spa areas. With Slimline, you can set up your studio or spa area quickly and easily, and display products such as cosmetics beautifully.