Shopfittings & Shopfitting products

Mandai Design offers high quality, modular shopfitting systems for a wide range of retail sectors. Explore our unique collection and discover the right retail shelf, shop counter or wall shelving system for your shop. Benefit from our 25 years of retail experience - we offer support with designing and planning your space with our products.

Innovative designs, made in Germany.
Discover our shopfitting products
Our benefits at a glance
Modular and
flexible systems
Advice and
planning support
Years experience
in shopfitting
Variety of finishes
and free samples
Easy, uncomplicated
self-assembly
Modular shelving systems - more flexibility for your store
Our shelving systems are modular, flexible and individually adaptable - for every room, and every retail sector. Display fittings such as shelf boards and front arms can easily be combined as desired. Benefit permanently from retail shelves that can be extended and redesigned at any time.
Three ways we can help
What you've seen represents just a tiny proportion of our full range. If you'd like something different, we're here to help.
Free no-obligation quote
Something in mind? Choose the combination of shelves and display modules you want and we'll give you a no-obligation quote.
Free planning service
Starting from scratch? Our team of interior designers can design a shop shelving system using your floor plan and measurements.
Free colour samples
Not sure about the colour? Our shelving is available in a huge range of finishes. Our free sample service makes it easier to decide.
"From start to finish Mandai Design has been so friendly and helpful and an absolute joy to work with. If you are building out a retail space, you need to chat with them and see how they can help you. I am so happy I did. Beautiful quality made products!"
– Amy Sheffield, Pueo Boutique, Hawaii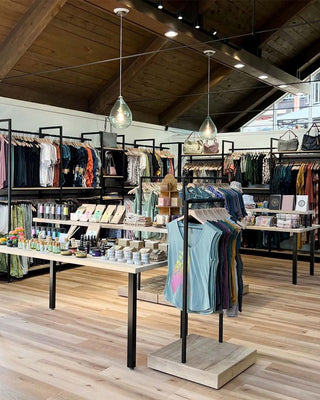 "From the first inquiry to delivery, Mandai gave us perfect advice and support. The delivered furniture is of first class quality and the service was great."
- Google reviews

"I bought a whole shopfitting system from this company. Excellent processing - from the initial consultation to project planning, production and delivery. All first class."
– Google reviews

"From the first contact to delivery, we felt that we were in the best hands with Mandai. We were always looked after and informed. Highest quality and great value for money."
– Google reviews

Photos of our shopfittings in customer's stores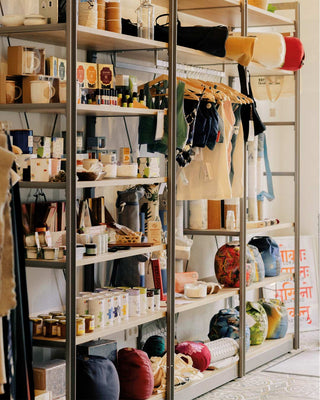 Shelving system Bergen
Mindful Life Yoga, Berlin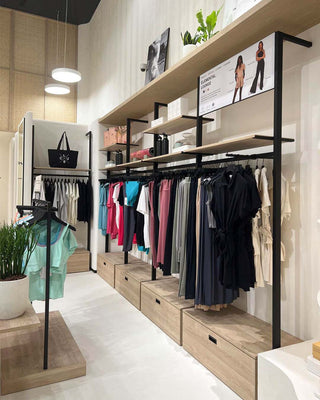 Shelving system Ceres
L´Couture, Dubai - UAE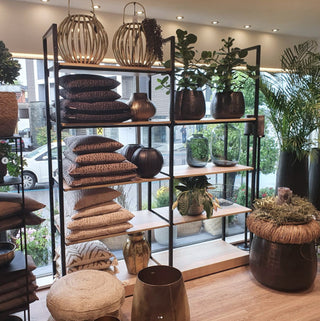 Shelving system Addison
Yvonne Amann Floristik, Austria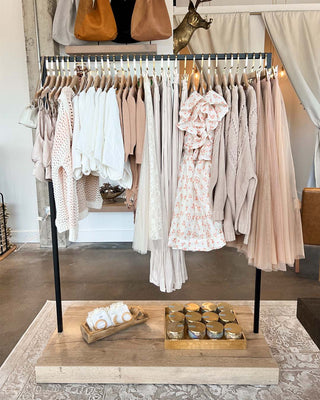 Clothing rack Kansas
JK Taylor Fashion, USA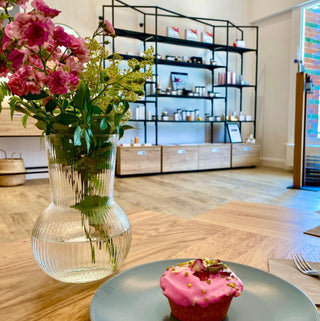 Shelving system Slimline
Luene Beauty Salon, Germany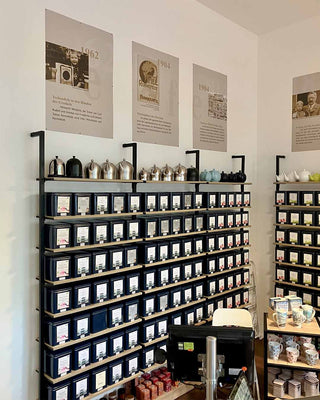 Shelving system Cetus
Tee Tea Thé, Germany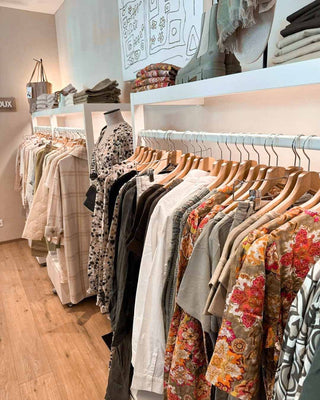 Clothing rail Glasgow
Mont Bijoux Boutique, Switzerland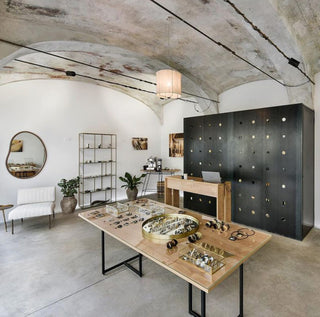 Display table Addison
Hornmanufaktur Petz, Germany
Individual shopfitting systems from Mandai Design
Shopfittings for stylish shop design
Are you planning a new opening, a redesign or a relaunch of your shop? Here you will find attractive shop counters, modular shelving systems, clothing rails and display fittings for your shop. No matter which products you want to offer in your shop, showroom or pop-up store - with individual shopfittings from Mandai Design, your range will always be presented beautifully.
Design as a success factor in retail
Most customers are guided by emotions when making a purchase. They want to be positively surprised and expect a special shopping experience when entering a shop. In this respect, the design of a shop interior plays a major role in successfully attracting customers. An interior of high quality and beautiful design is somewhat more cost-intensive to purchase, but it is more economical in the long run.
Modular shopfittings that stand out
Whatever you are selling - the style of furnishing must match. In our online shop, you can buy modular shopfittings that stand out from the crowd thanks to its clearly defined style. Our easy-to-assemble shelving systems impress with their strong design: shopfitting system Addison impresses with timeless elegance and shelving system Ceres with lightness.
Get in touch
Do you have questions about our products or need professional advice? We'd love to hear from you.