Our Shopfittings in Bridal Salons
The right retail furniture is essential for the elegant presentation of bridal fashion and accessories. Our exclusive collection of bridal shopfittings is featured in wedding salons of all sizes and styles - get inspired by how our clients did it below.
Follow us on Instagram to discover new customer photos regularly.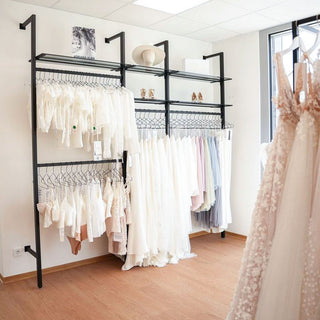 Ivory & Blush Concept Store, Germany
Shelving system Ceres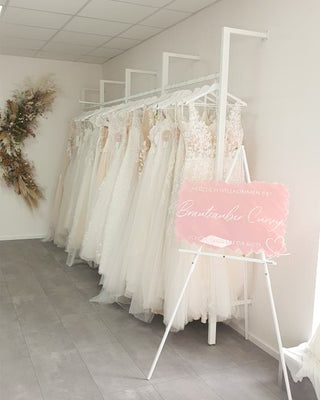 Brautzauber Curvy Salon, Germany
Shelving system Ceres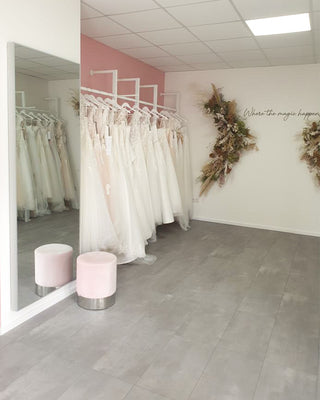 Hochzeitblume Wedding Shop, Germany
Shelving system Ceres, Shop counter Java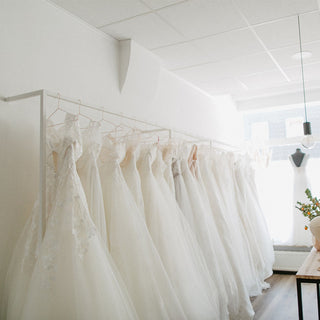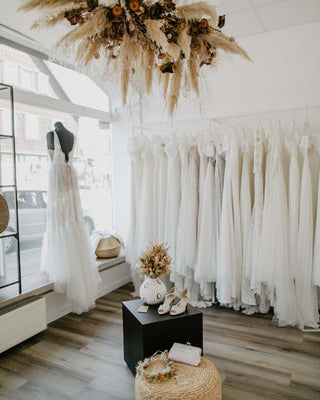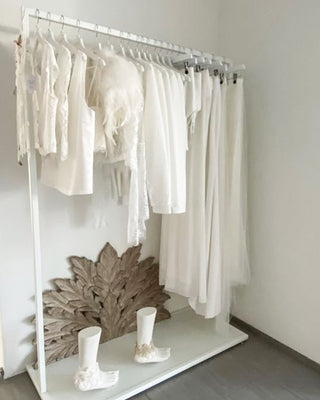 Mabelle Bridal Salon, Switzerland
Clothing rack Como, Wall rail system Glasgow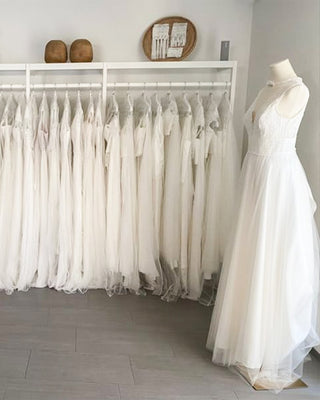 Three ways we can help
What you've seen represents just a tiny proportion of our full range. If you'd like something different, we're here to help.
Free no-obligation quote
Something in mind? Choose the combination of shelves and display modules you want and we'll give you a no-obligation quote.
Free planning service
Starting from scratch? Our team of interior designers can design a shop shelving system using your floor plan and measurements.
Free colour samples
Not sure about the colour? Our shelving is available in a huge range of finishes. Our free sample service makes it easier to decide.