Home accessories and decorative items need to be skillfully staged on the sales floor. With the right shop fitting system, you have the opportunity to give your customers a taste of decoration ideas with your products. Shop fittings from Mandai Design are highly functional and stylishly emphasize decorative items and accessories.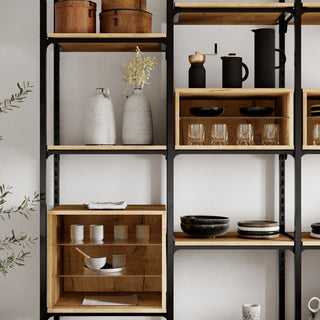 Shelving System Addison
Present homeware elegantly
If you want to present homeware and accessories elegantly and stylishly, Addison is the perfect shop shelving system.A continuously perforated grid offers flexible equipping with all common display fittings.The use of various presentation boxes makes the staging of your products a pleasure.But the special highlight is its high utility value through maximum storage space.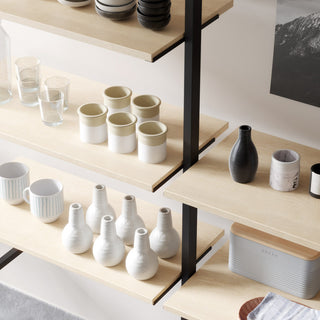 Shelving system Ceres
Displaying homeware and decorations beautifully
For the stylish presentation of homeware & decoration items on the shop floor, shelving system Ceres is exactly the right choice. Minimalist and deliberately unobtrusive, this shelving system fits almost perfectly into any room. Open and flexible, you can present your products as you wish.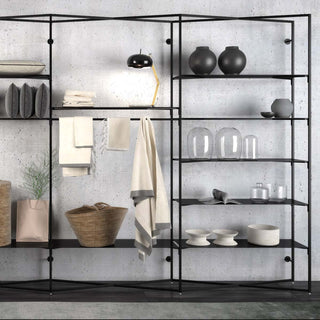 Shelving System Slimline
Delicate, ultra-slim profile.
Strong by design, Addison can also be used as a free-standing shelf requiring no wall mounting when utilizing the provided diagonal connectors. This makes it possible to also use the Addison wine rack as a stylish room divider. 
Or why not create an inviting corner display in your hotel bar? With our versatile Addison wine shelf, your options are countless.
Our products in homeware stores
Here is a selection of photos that were kindly made available to us by our customers.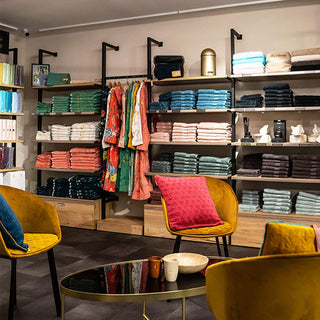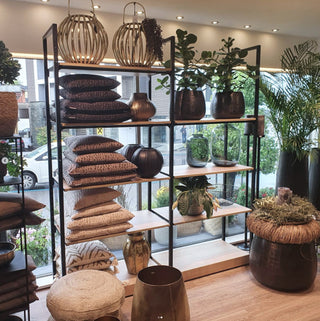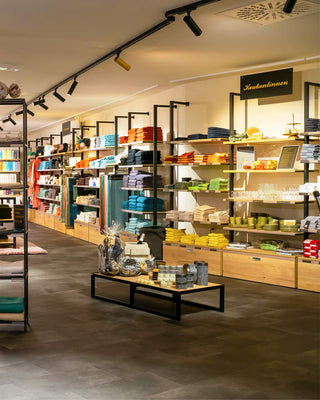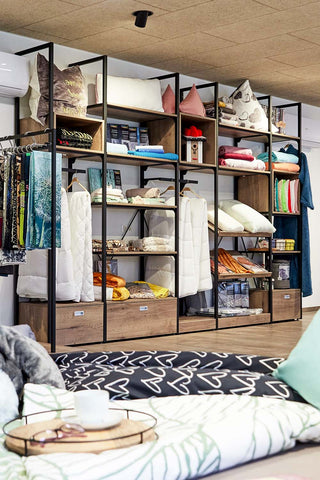 Creative shopfittings for displaying homeware and decorations
Furnish a shop for decorative items
For the stylish presentation of homeware & decorative items in the sales room, you need timeless and reserved shop furnishings. The many different products in the home area alone create a lively product image in the store. With the minimalistic Slimline shopfitting system, you ensure that the room does not appear overloaded. Elegantly and tastefully underline your style when presenting decorative accessories.
Display shelves for interior decorators
You are an interior decorator and want to present fabrics and materials exclusively? With the Addison shelving system, you have a stable shop fitting system for your sample collection. Sophisticated display units ensure high flexibility in presentation and creative work with your customers.
Sell decoration & homeware in your store
The sale of homeware and decorative items is ideal for additional sales in retail. Customers tend to spontaneously buy beautiful decorative items for their home. So why not set up a small decorations department and generate additional business? With a flexible shopfitting system, your shop is also well set up for other products.