Cubes - a stylish addition to your shop interior
Whether as a standalone or as a pedestal landscape, this display cube collection enables a diverse and uncomplicated presentation of your products. Quickly and flexibly, new and interesting looks can be put together at any time in the centre of your store, in the shop window, as a nest or against the wall.
About cube tables from Mandai Design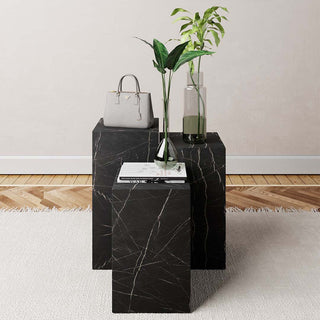 Customisable display table set, made in Germany.
Our display cubes can be purchased individually or as practical sets. You can choose from a wide range of sizes. The smallest size is space-saving and is perfect for the individual presentation of smaller products such as bags and accessories. The 'medium' size is suitable for a variety of products and is a classic with its square shape. In the wood finish, the rustic look stands out. The 'large' or 'extra large' size is particularly suitable for larger goods and mannequins, even as a room divider with display space from either side. You can also choose between the classic colours white and anthracite. These harmoniously match any room, style and wall design. If you prefer a wooden look, you can choose from a variety of high-quality rustic wood decors.
We will happily send you samples, just contact us directly.

Stack, re-arrange, nest together.
Our distinctive table designs with various finish options help to create a special flair in your shop with a high recognition value. Our display cubes impress with their unusual materials and surfaces. Modern, straight-lined and functional designs come together with elements in retro, rustic and industrial looks. Here, the presentation of goods on display tables becomes something special – free-standing or nested in sets, centrally or on the side.
Our cubes in customer's stores
Get inspired and collect more ideas from seeing our products in action on our references page.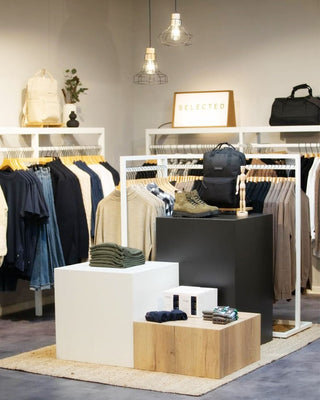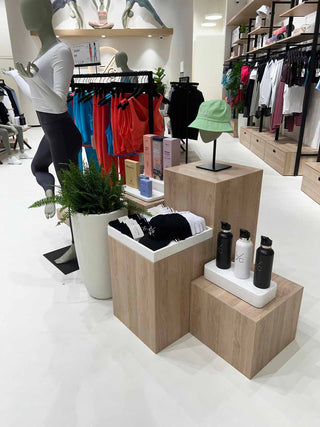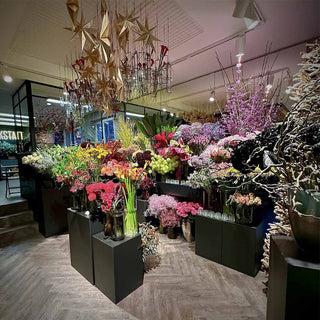 Stefanie Kehr Floristik, Germany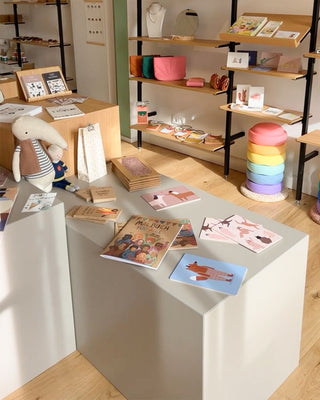 Romi & Juli Concept Store, Germany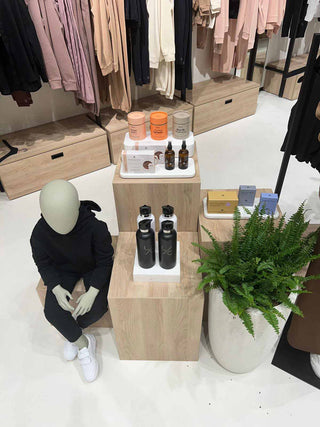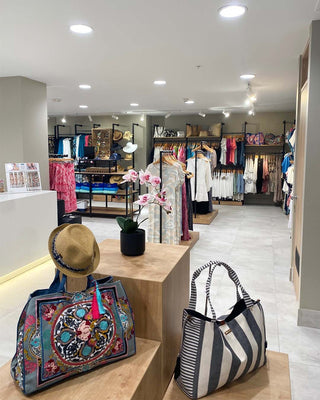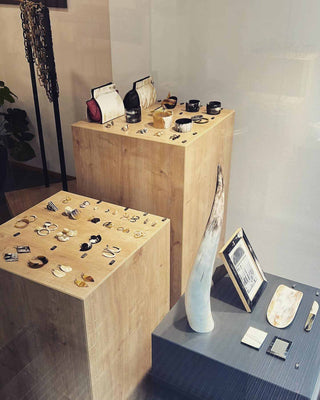 Hornmanufaktur Petz, Austria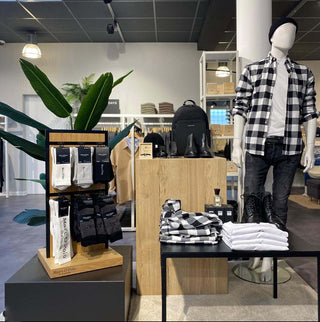 Cube tables - an alternative to the classic display table
Display cubes as a flexible design element for the shop floor or display wall
With cube tables, a new look can be created in the centre of the store, on the sides or in the shop window anytime and without effort. The sets can be combined in any way you like and can be rearranged again and again. Stack the cubes on top of each other or nest them, experimenting with different colours. As room dividers or against side walls, cube tables are always an eye-catcher for your customers.
Elegant presentation for bags, shoes, accessories or decorative items
Cubes can be used in a wide variety of retail sectors. As an alternative to the classic display table, they elegantly present featured collections of bags, shoes or accessories. Cube tables are particularly suitable for the fashion sector. Whether as a base for mannequins, against walls or combined with clothing racks - your latest outfits will always be perfectly presented.
Other materials, such as solid wood, are available on request.

Cube tables for the shop window or the centre space
Our cube tables are delivered on disposable pallets. They can usually be transported by one person without any problems. You can quickly and easily create an individual centre table nest or new, rustic look in your shop window. Whether for a specific promotion, a change of collection or simply to refresh the look - with our display cubes, changes in the shop can be made quickly and easily.